About Nobel Establishment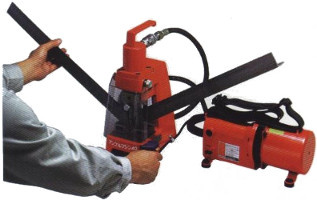 Welcome to the official website of "Nobel Establishment For Import and Export". Since more than 40 years "NOBEL" was created to be in the service of the National Industry by providing :
Machines .
Machine Tools.
Hand Tools.
Materials .
And any other Final or Semi final Products necessary for production.
In this way we are doing the followings:
Studying the Local Markets to find the actual needs.
Find the Appropriate resource which can provide these needs in a timely manner at a competitive price and high quality.
Business studies for quality assurance compatibility and price competitiveness.
Follow up and After sales service for the products and items which are handled by our company after their arrival to the End user on a regular basis.
Study of Alternatives available to see all-new may contribute to the Development of National Industry and Economy.
Finally, the Secretariat in the supply and Honesty with our Customers.
FOR THESE REASONS AND MORE OUR FIRM "NOBEL" IS MOVING IN HER CAREER SUCCESSFULLY ALL THESE YEARS.